before i head to bed (because my flight leaves bright & early at 7am) i thought i'd post some pictures from my younger sister's visit. you will hear me refer to her as stephi or sissy rae, my personal nickname for her -because somehow that was easier than stephanie??
she arrived late wednesday night & left yesterday afternoon. it was sooooo nice having her out here to have some quality time because my very talented sister is an architect & is leaving our hometown for new york city. she accepted a job with a cool architecture firm & is moving in with her boyfriend in january. it's going to be a very exciting change for her so i'm glad she was able to come before she gets too busy with that new york lifestyle :) it's a perfect fit for her, really. she's super obsessed with sex & the city & while she was there a month or so ago looking for apts she actually came upon them filming the movie! she took that as a sure sign she was meant to be there. (all these pictures were taken with my point & shoot so the quality is great.)
i can't wait to visit her!
so, sissy rae a) is not outdoorsy. b)is afraid of all things that could bite, especially tarantula's & scorpians, which we seem to have here in the desert. she didn't sleep the whole first night because they might be in her bed! she's so freaken cute. to reward her for being so brave we shopped the whole next day :) but, friday i made her go hiking at papago. we took the dogs & had a great "walk" -here's kylie & skye.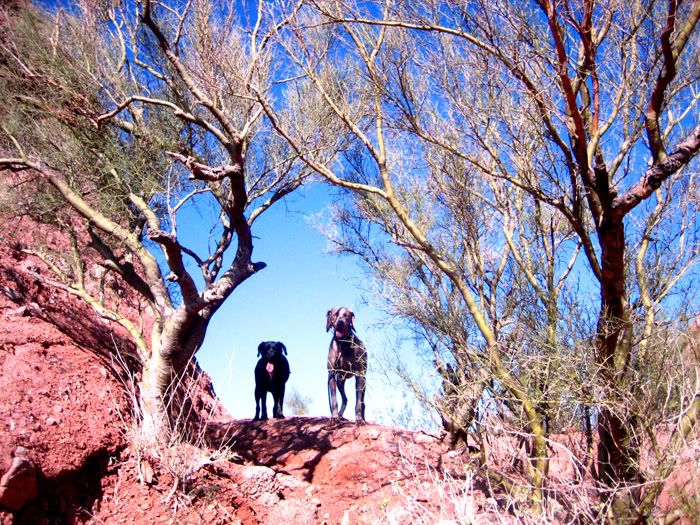 steph with some cool light & a model like breeze.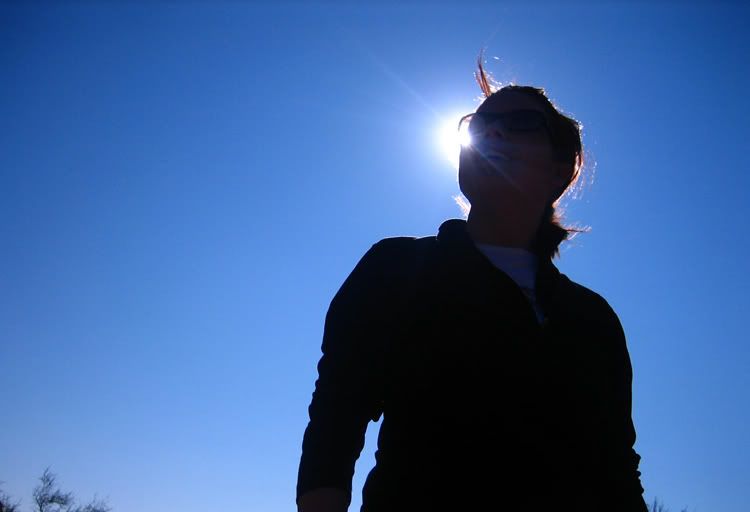 & then saturday was tour the city's cool architecture day. we checked out the mondrian hotel because her new boss recently renovated it & it was very cool. everything was white & funky.
& then we took her to paulo soleri's artist colony in scottsdale. i really like his style & ideology & i knew stephi would too, so we spent quite a bit of time there. he believes that we would all be less stressed & a lot nicer if we didn't spend as much time alone in a car during rush hour. so, he is building a city near flagstaff where everything is in walking distance & instead of eating up land with buildings & parking lots he is building
up
with the stores on the bottom floor. if you are near that area i definitely suggest checking out arcosonti- it's really, really neat. we weren't able to make it there but it's definitely on our list for next time.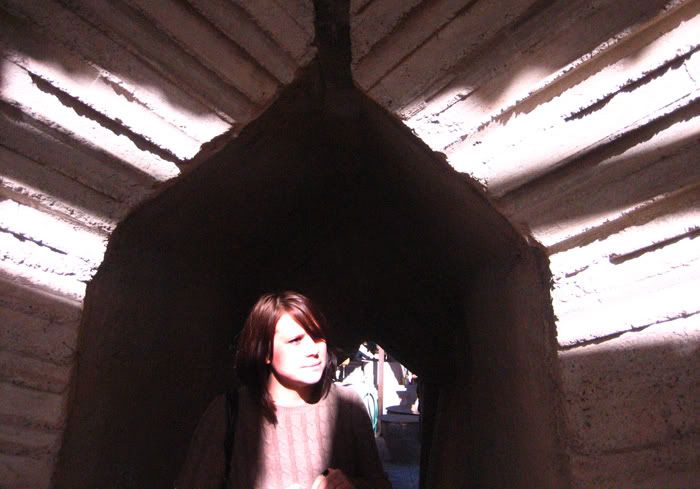 he is funding his city with donations & the profits of his wind chimes. they are so unique & make some beautiful sounds. the grounds are pretty simple, but beautiful.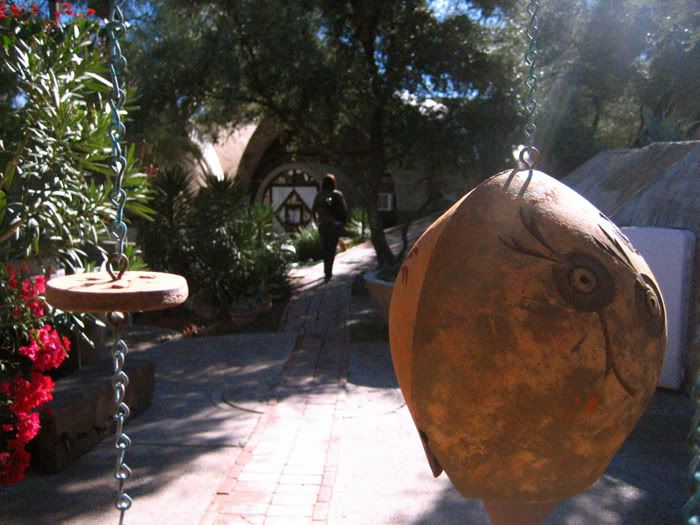 & then we had to stop by the love stamp!
later that night we had dinner with friends & then headed to the luminaries at our botanical gardens, which was really cool. cold, but a lot of fun. they light the paths with the candles in bags & have about 7 different musicians & groups playing around the grounds. you walk around enjoying the evening while sipping on hot apple cider. pretty perfect christmas event. definitely worth checking out.
after that dancing was supposed to be in our cards, but we instead came home & crashed. we're getting old i guess :)
thanks for visitin' stephi. see ya tomorrow!