we celebrate baby jesus & our friend carson's birthday! our group of highschool
friends get together & have a white elephant gift night. i was lucky enough to
receive some horrible bath towels & maria picked the unlucky unwrapped present- muahahahahahah! (i wrapped all my presents this year in
reusable grocery bags
that i ordered online- they were awesome!)
ruthie, me & theresa.
after presents we played apples to apples! mitch & sarah kicked butt!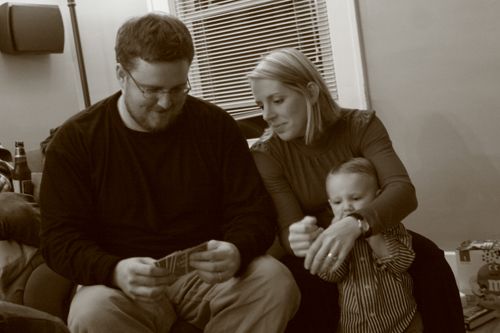 kelly was right behind em!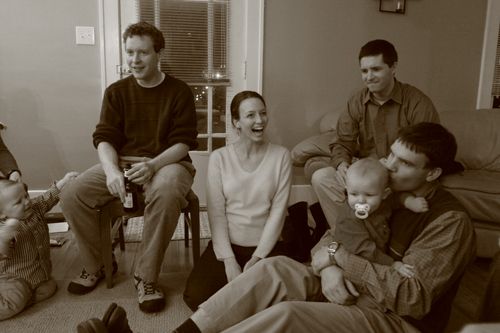 when she wasn't distracted by her sons bad habit :)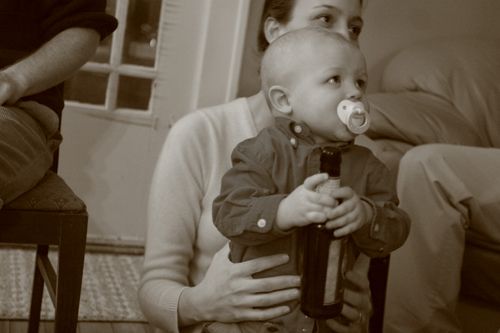 & here's our boys!
almost everyone was able to make it this year, which is quite a feat! half
of us are still in lou. while the other half lives in tenn., st. louis, new york,
washington d.c, phoenix, & cincinnatti. i think we all hope to one day be
in louisville again...