are having their first baby. it's so exciting to watch people go through their
first pregnancy. the nervousness, the excitement, all the fun new stuff!
diapers are so cute before you have to start using them :)
i have several good friends right now- all expecting new additions to their
family. i'm so excited for each of them that i wish i could throw them all
showers!!! but they are all over the country, so i happily throw them for my
local friends. joanne & keith's shower was this past sunday. we had probably
40 people here (us frisbee people travel in tribes!) playing foosball, bocce
ball & eating a ton of yummy snacks. it was one of the greatest pot lucks
i've been too!
here's the soon-to-be mama & papa opening their huge mound of gifts!
joanne & pete.
these ladies, peggy (keith's mom) & diane, tricked one of the youngsters to
make keith say baby. which was the magic word you weren't allowed to say
(think peewee's playhouse). if you said the b word you lost your clothes pin.
the one in the end with the most, wins. since i call everyone baby or babe i
didn't have a prayer.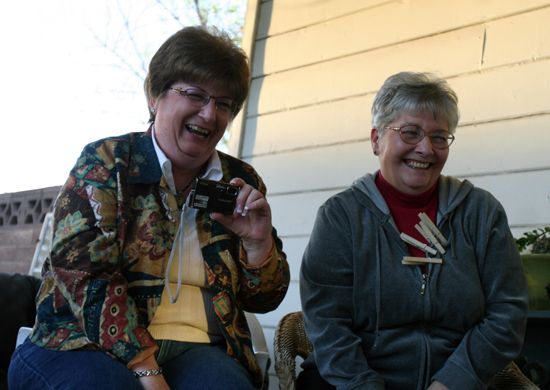 jeff trying to eat his son's yummy cheeks!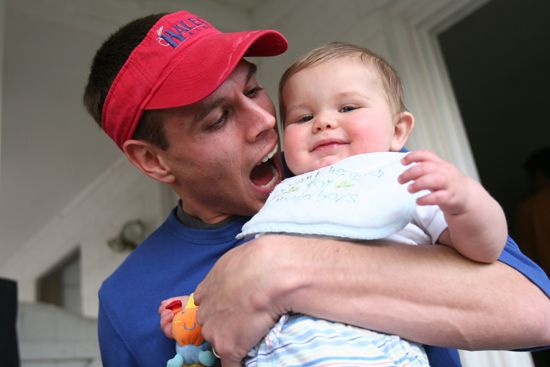 the boy's playing bocce ball.
some gigglin'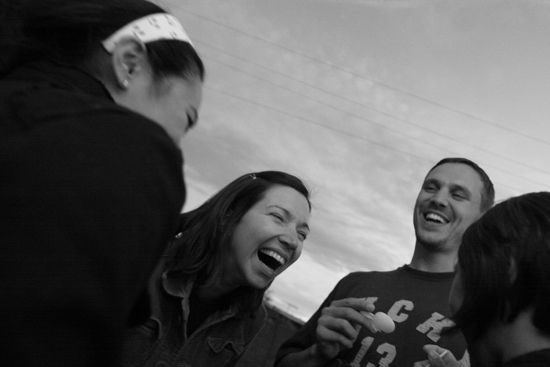 nicole & joe.
ken throwing the kids around :)
isn't this almost a dream-like image of childhood. sweet whisper in your ear.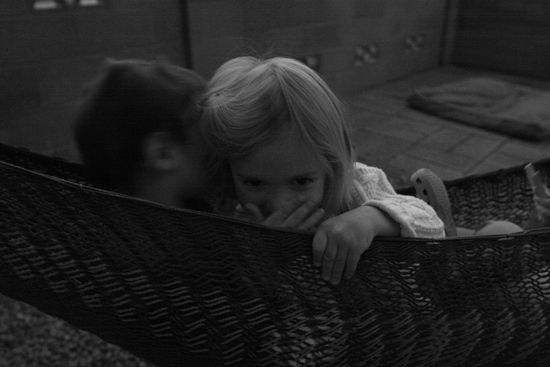 3 peas in a pod.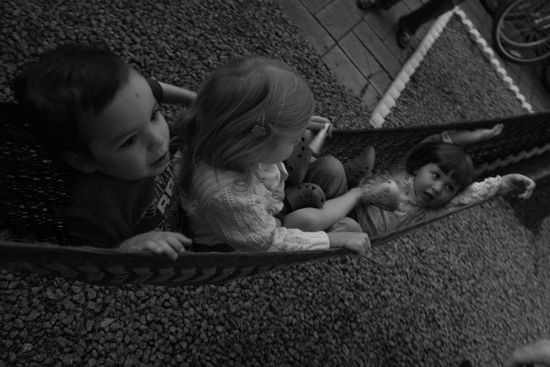 skye being shy.
evelyn (not bryan's niece) and her daddy.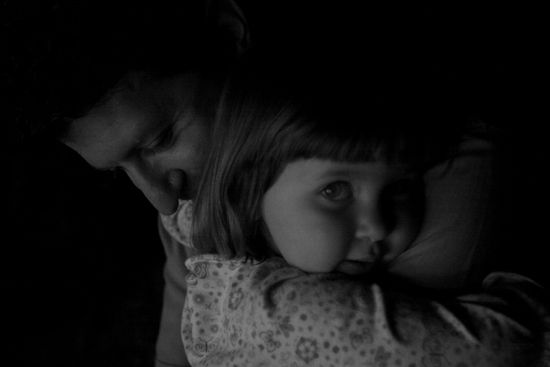 joanne (second to left) & her party planners: me, sarah(who is due any day now! & nicole.)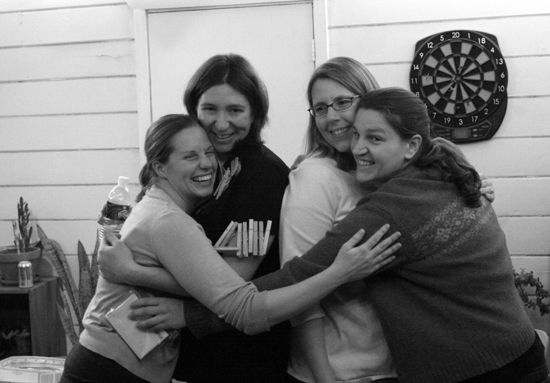 goodluck you two! lba is so loved, can't wait to meet him!