our friend yindra just received her green card a couple weeks ago, so of
course her husband johnny, my travel companion, had to throw her a welcome
to america party!!! it was wonderful & tacky with wayyyyyyyyy too many
american flags :)
she had no idea what we had up our sleeve!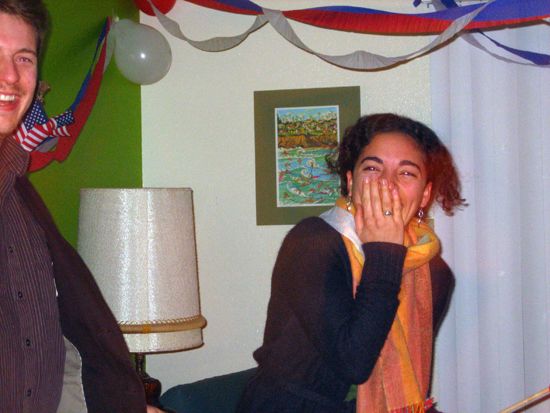 goodlord, this boy loves his rum :)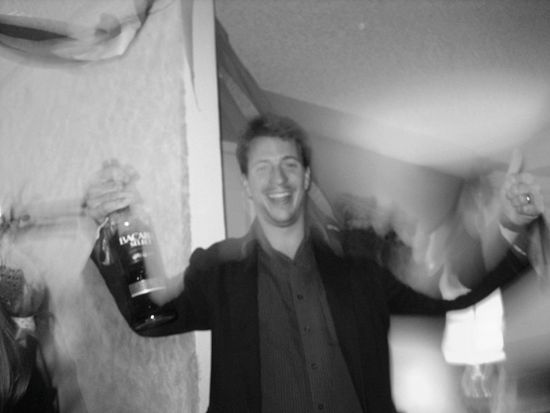 ari & ben take the prize for the most american pride! we were not very creative
& wore red jersey shirts & blue pajama pants. which accurately portrays american's
on sundays, i think.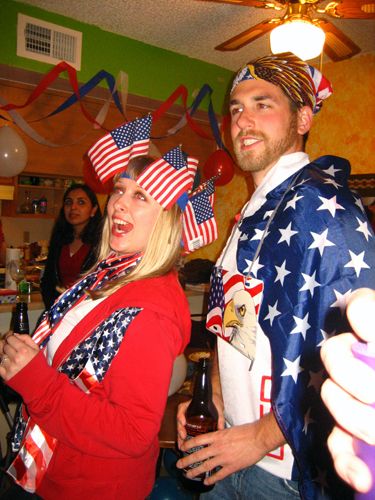 necco was fighting for it with his flag & spiderman pajamas.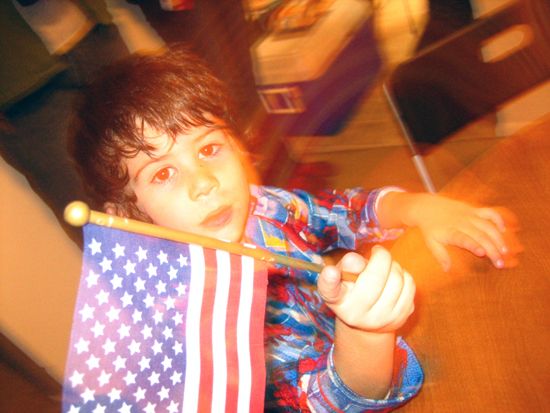 and now he's really after my heart with that camera.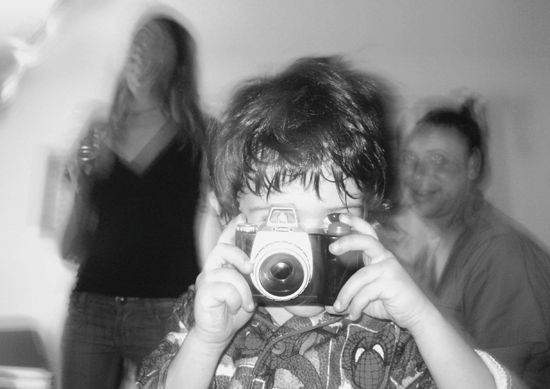 yeah congratulations yindra! & johnny!!