nathan & isabelle turned 1 in january!!!! so their parents threw them a really fun
seaseme street themed birthday party!
here's the birthday boy, ready to party.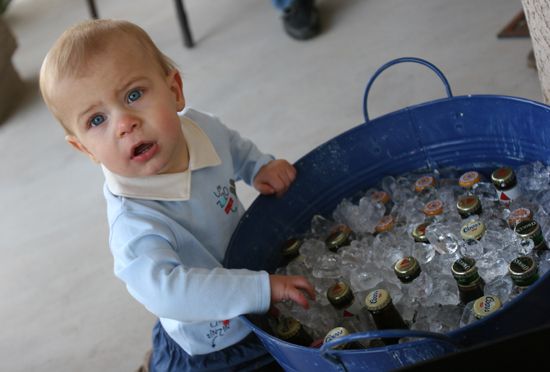 & here's the birthday girl, getting all dressed up for the festivities.
all of their friends came!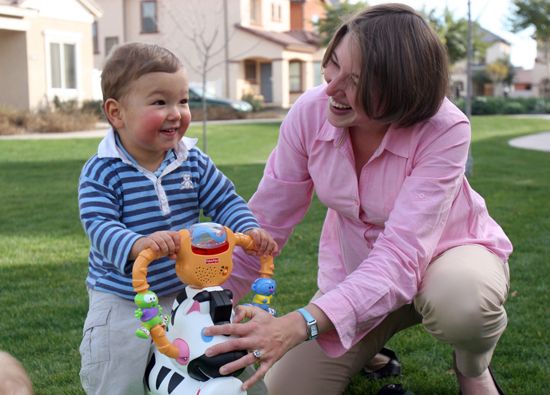 this is a phoenix kid for ya. this cute little guy was terrified of the grass!!! his
mom kept getting him to touch it & play with it & eat it already, but he wasn't
having it. so funny :)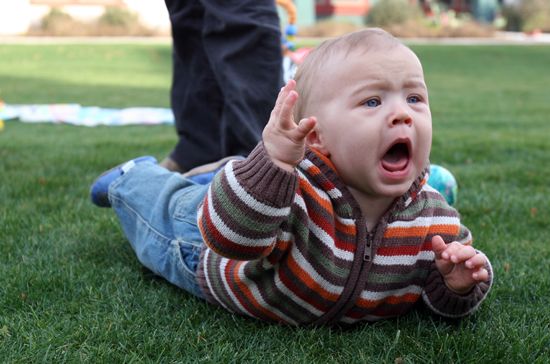 i thought this was such a cool picture of nathan.
mouth is up here mom ;)
cake time!!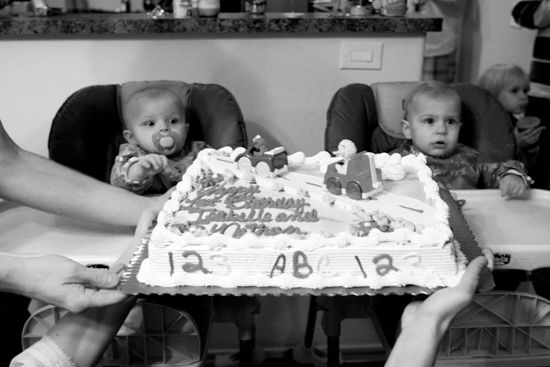 everybody watching.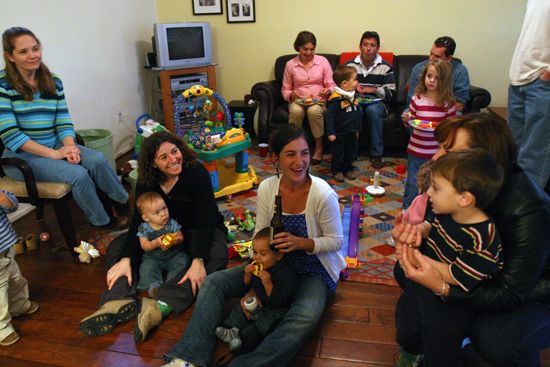 dad helped a little.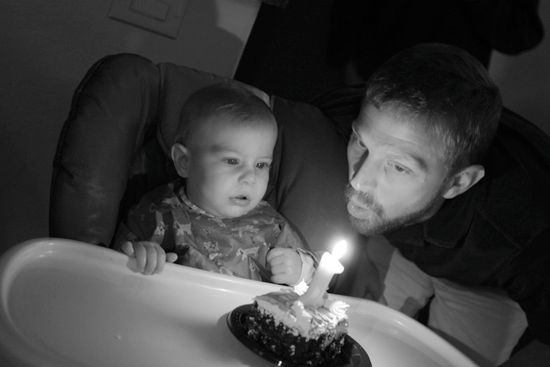 isabelle was a little reserved at first. but she soon learned the art of messy cake face.
meanwhile nathan was a natural.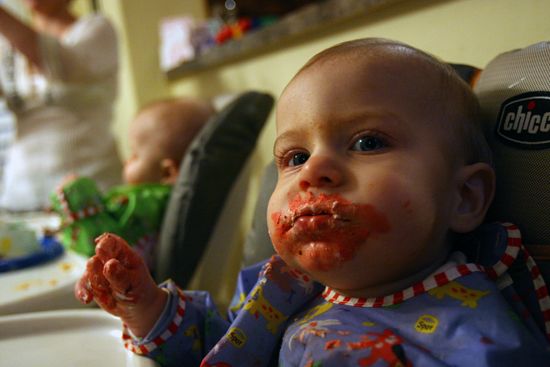 the other babies attacking because they want some cake too!
dad & isabelle near the end of party & almost ready for a nap.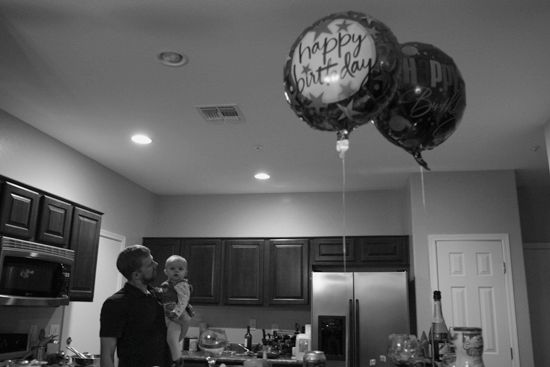 what a fun birthday party!