we didn't get sebestian's baby shower together in time before he was born...
so, we decided to have a birthday/ welcome to the world party for him!
here's our birthday boy! it was a really hard party for me, because i was sick &
didn't want to get him sick too. so, i didn't hold him the entire time. humphf.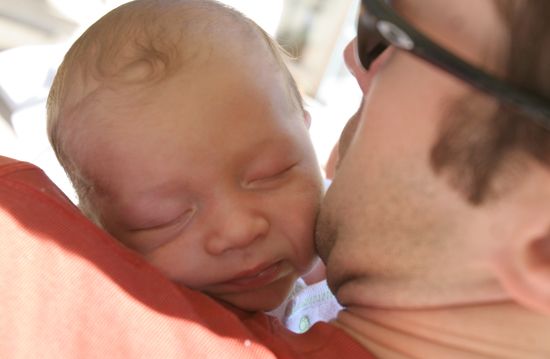 there were maybe 15 people hanging out on the patio, enjoying the lovely
saturday afternoon.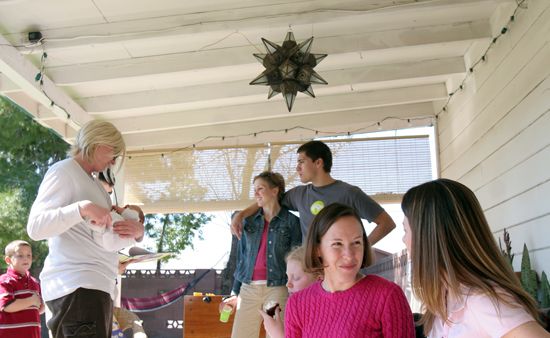 stan teaching sarah-anne to catch. she's so cute- she closes her eyes right before
she catches the ball!
bryan was wearing his lance armstrong shirt & sebestian was fascinated by it.
his parents both love cycling- so bike will probably be his first word.
isn't this the most adorable little girl you've ever seen.
shameless advertising!!! :)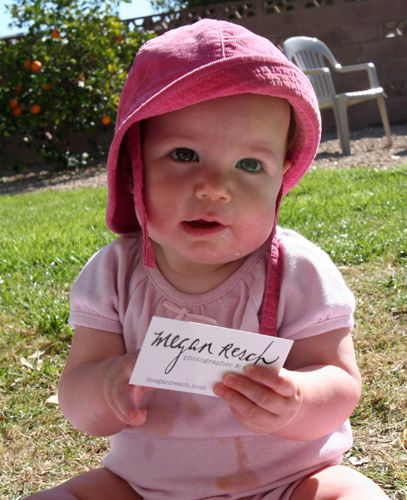 can't wait for your next birthday party!!!!!