i'm a canon girl at heart. but that doesn't mean i can't be friends with those
other people. (nikon people) it really is a silly fight over which is better, but
in school & in the profession we fight it to death. mike, happens to be a nikon
rep... even so he is very cool guy. i met him at a workshop several years ago
when i was assisting for bill frakes from sports illustrated. mike & i hit it off
really quickly with a painful rubber band fight -that still continues to this day.
when i ran into jeff synder (another friend from that workshop & who i didn't
get aphoto with :( he mentioned that mike was here too -i spent about 20
minutes asking around for a rubber band. we are brutal. i leave seeing him with
welps. here's mike corrado &
lucy obryan
. lucy is a pretty cool girl. she's
a human rights photographer. she's going to make this world a better place.
please take a second to check out her work.
anyways, the three of us went to a few of the seminars together & we tried to
pay attention. we honestly did. but usually ended up leaving early & giggling.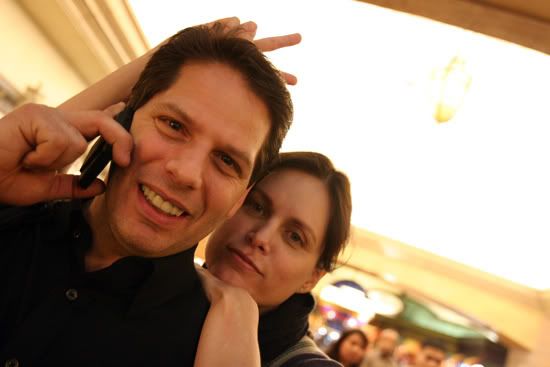 so, here is the last edition of vegas i'd mentioned earlier. which was possibly the
best night. we went to get drinks & appetizers & the walk home took about
2 hours because we were all so inspired from the week we kept seeing cool images
everywhere. it was ridiculous!
i roomed with some friends from college
doug
&
cheyanne
. we had such a
great time hanging out with each other & doing the "talk about nothing but
photo" lifestyle again. i tried, i reaaally tried to go to bed before 4 am one
night... i was in my room, checking email & in they walk with ice cream. sh*t!
guess i'm not going to bed yet. we stayed up talking for probably 2.5 hours!
(our other friend, tyler, was there but he left earlier that afternoon unfortunately.
so i don't even have a picture of him! but, it was great seeing you too T!)
i can't decide which i like better?
or
chey took this one of me & i love it!
vegas shopping malls are so pretty. i mean where else can you window shop
this romantically?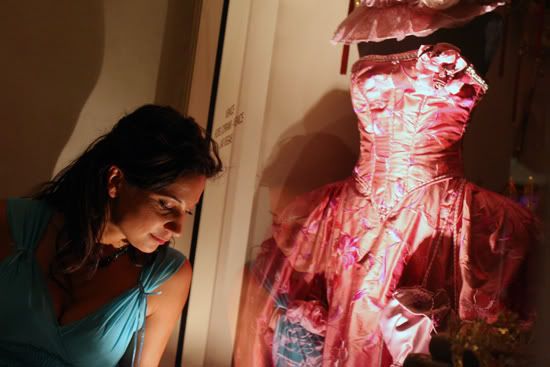 i like the simplicity & shadow of this one.
are iphones taking over the world? on one lunch outing 10 out of 14 people had
iphones. but not me. it would be a bad thing for me to be that connected to the
internet. i have withdrawal issues already.
i do lust after leica cameras though. teehee.
carl took this day dreamy one of me.
i love the layers in this one. both dudes in the background curious. the moment.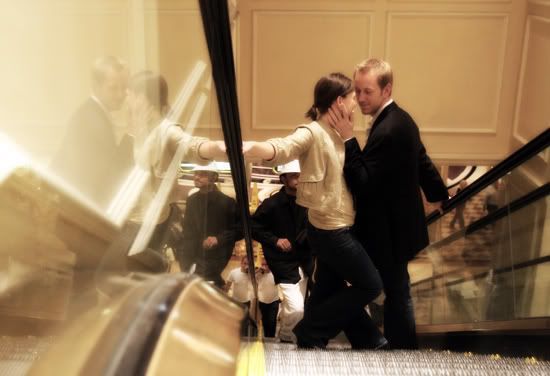 the girls took a potty break & chey's jacket & shirt matched the wall paper. so
i made her stand on the toilet- cool huh?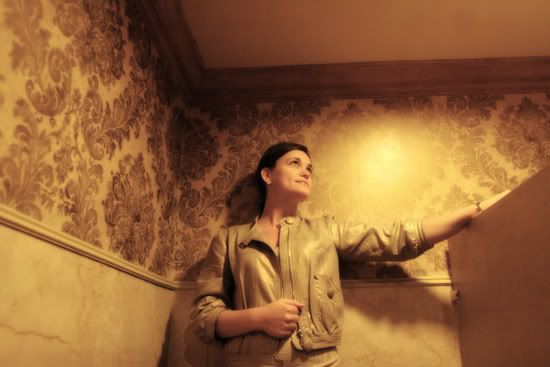 playing with natural light.
i'm big with repetitions & patterns & this place is full of them.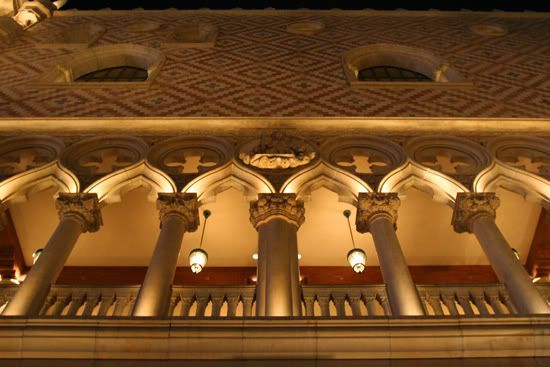 they were such good models!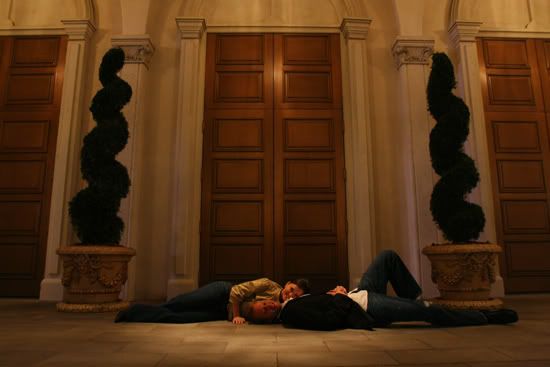 the whole 'laugh hysterically for me' line works really well.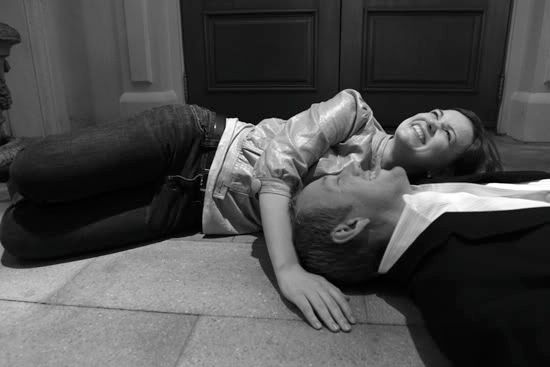 what, can't we frolick in vegas?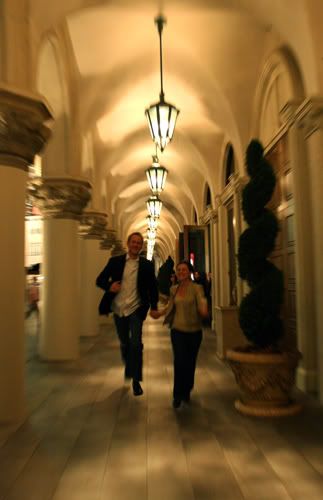 mmm. more patterns.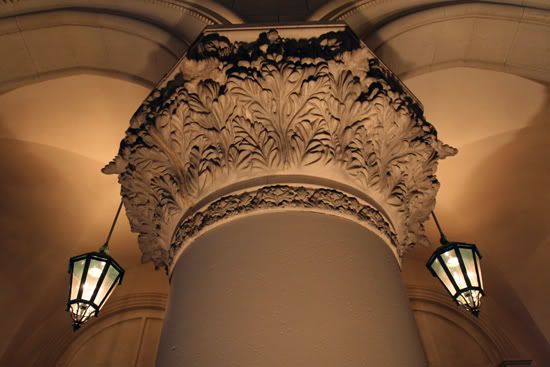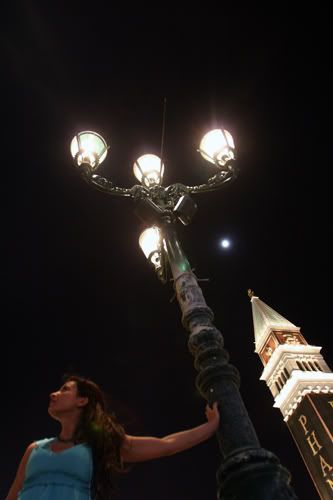 the photogs. you can't even tell i'm out of breath from running so fast can you?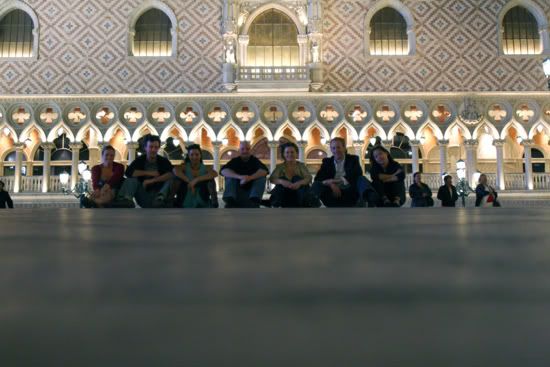 & what is a trip to vegas without a cat call from a pimp?
he had the hots for cheyanne!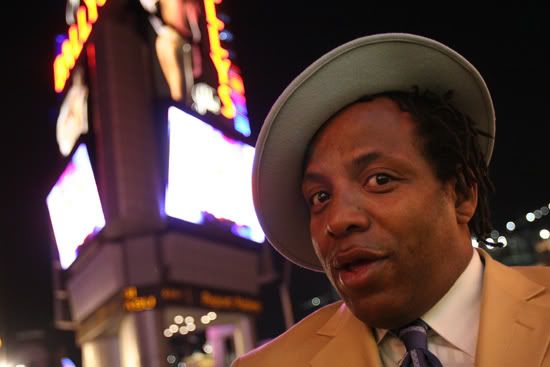 this might be my favorite one.
why are photographers so much fun?
goodnight vegas. sleep tight.