had a great idea for their engagement shoot... they love cooking so they thought it would be fun to take a couples cooking class at sweet basil in scottsdale. it would have been great if they weren't assigned jobs that required them to be on opposite sides of the room all night :)~ i think i was able to get a few cute shots of them & some cool details to tell a sweet lil story. we are going to do a part 2 where they can interact a little bit more! so stay tuned for that.
they made gorgeous salads with cucumber cups...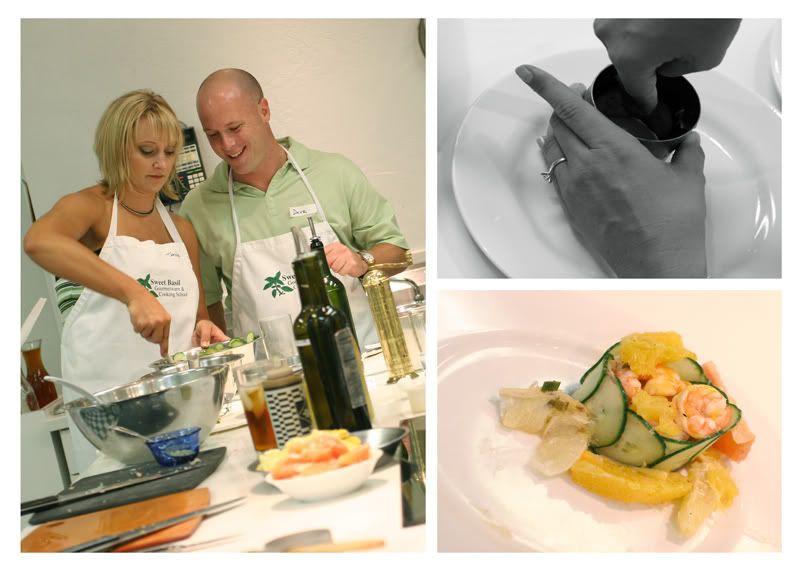 i love how they are making almost the exact same face!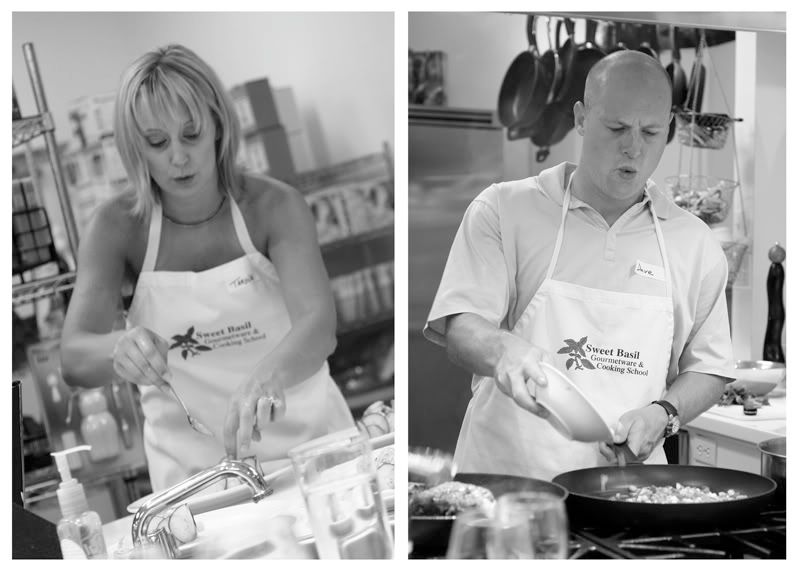 it smelled so good!!!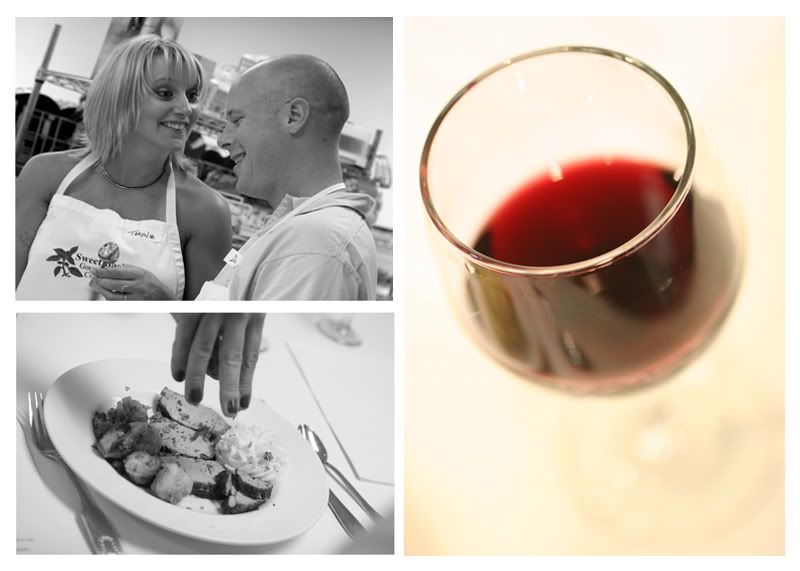 a toast to us :)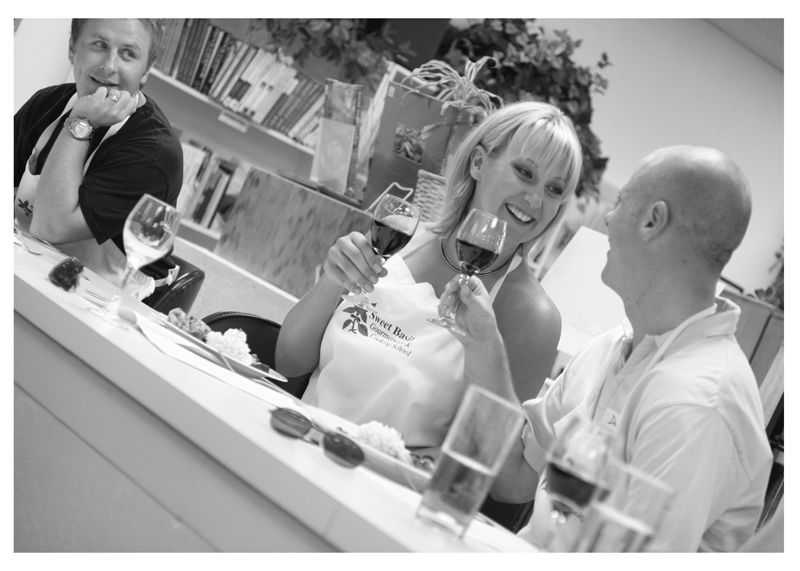 are you noticing a trend in these pictures -taryn laughing? dave is a very funny guy & this, i think is one of the sweetest qualities about these two. dave is always being funny & they are always laughing.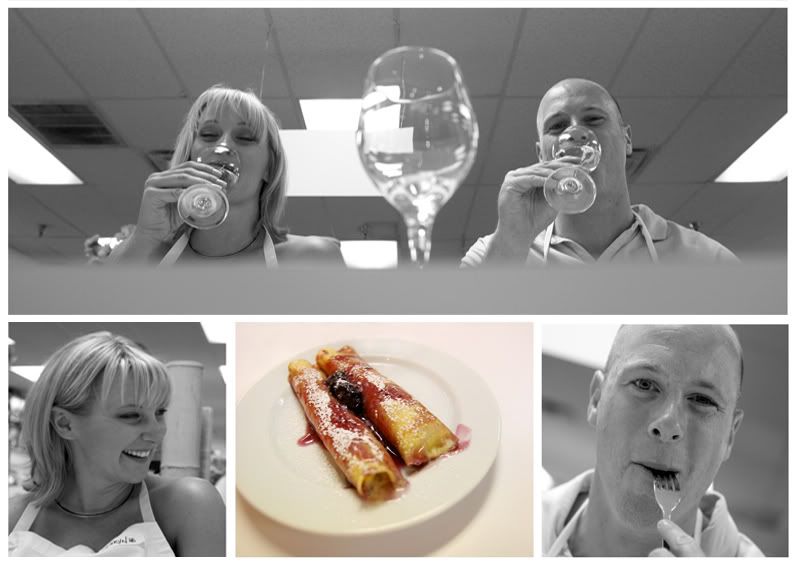 he had everyone giggling all night long, actually.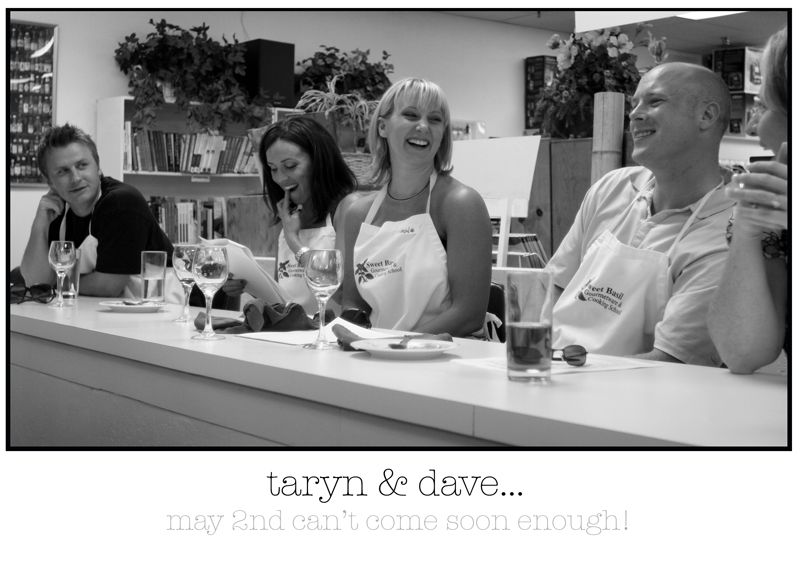 i am very honored to be your photographer & i can't wait for your wedding at the botanical gardens!!