is one of my favorite oklahomans! is that even what they're called? anyways, she
played frisbee with bryan in undergrad at ou. she's now in north carolina working
on degree number 2; she's decided to be a nurse & she will be the best nurse ever!
she was only in town for a few days, but it was so much fun. we picked her up at
the airport & grabbed some in & out -yummy! & then headed home to pack up the boats.
it took us much longer than i'd hoped to get everything together so we didn't make
it to saguaro lake until 6 & on the water until 6:30 right about when the sun was
setting. we paddled our 4 miles mostly in dusk or pitch black since it was only a sliver
of a moon. we're strong women so we weren't afraid (well a little, but we did just fine!)
we finally reached the campsite after miles & miles of really tall reeds that we were
afraid we'd have to push ourselves through & sleep in our boats if we never found it, but
luckily didn't have to & the campground appeared out of nowhere.
we had the place to ourselves which was perfect until we heard a gunshot from a boat
out on the lake. we were in our tent drinking hot chocolate when we heard it & froze,
even though they couldn't see us! we heard the boat drive off & had the place to ourselves again.
we stayed up late into the night talking & shivering because it was a bit chilly.
the next morning we jumped in the 55 degree water! & got out as fast as we could reach
the shore. those polar bear club people are nuts!
we made some oatmeal & then took our time paddling back. it was so beautiful & the
perfect break for ashley, who left a cold north carolina, for our warm early spring.
(lil' disclaimor -all of these pictures were taken with my point n shoot!)
this was my first overnight kayaking trip, where you have to pack only what will fit in the
boat: sleeping bags, tent, food, water, clothes, camp towels, etc. it was quite a task, but so
worth it if you all ever get a chance.
i've been on this lake in the afternoon & at midnight, but this was my first sunset!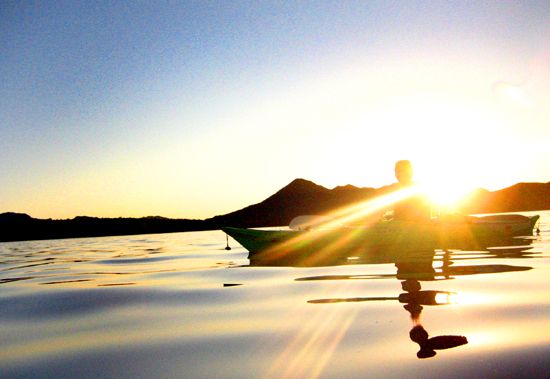 our view from within our tent.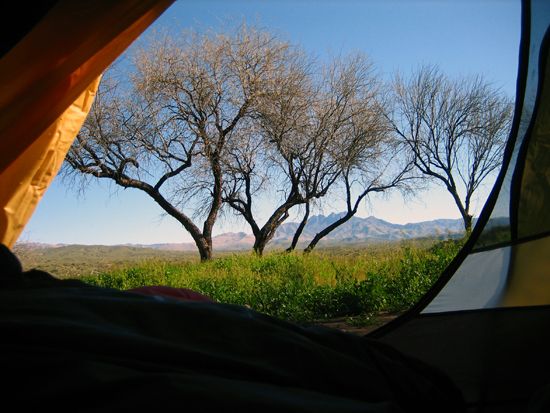 a closer view of four peaks.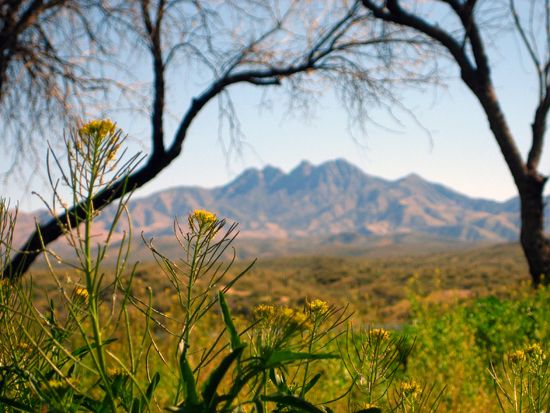 our boats awaiting us.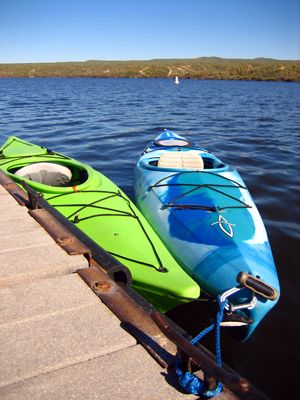 the weather was perfect, probably mid 80's with a nice breeze.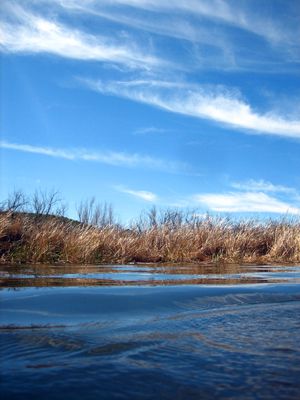 the mountains were covered in wild flowers. see the yellow patches?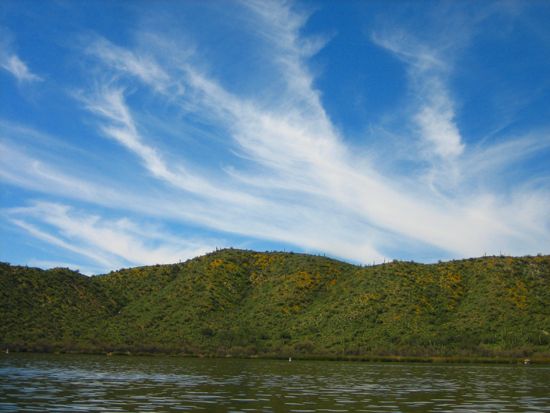 miss ashley.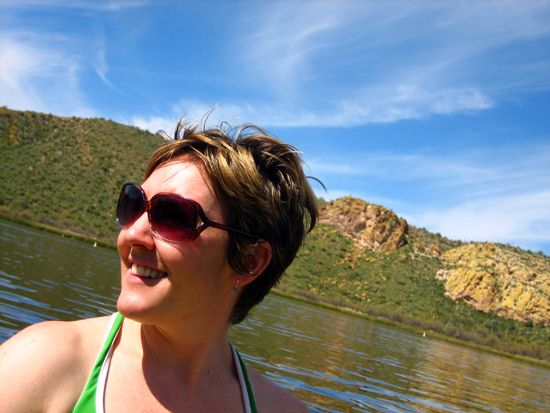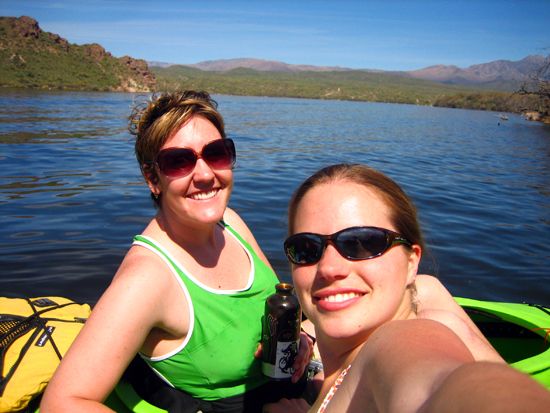 we stayed on land for the rest of the trip & visited some locally owned shops
in downtown phx. i got 3 tickets for us to see the color purple at gammage, asu's
famous auditorium, which was fabulous once we sneaked into better seats after
intermission. word of advice- pay the extra money for lower seats- the sound
is horrible on the third level. & then ashley had to leave & i was sad. hopefully it
won't be long until we go another adventure, ash!