after utah i flew to denver, colorado. i spent the night & the next day with our good
friends ted & sarah. they are trying to convince us to move to boulder & it is definitely tempting...
sarah had to work that next day so ted took me on the grand tour.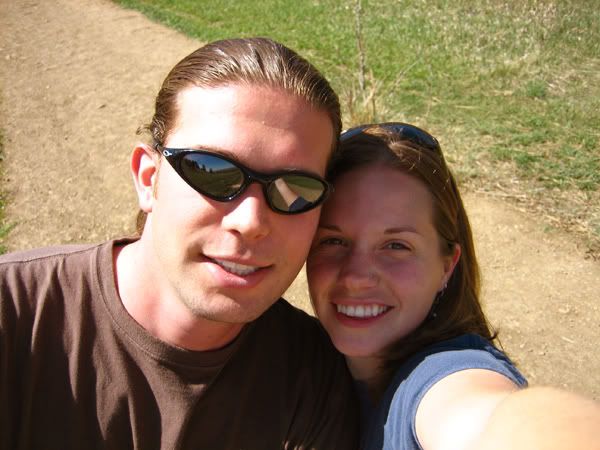 he showed me (meaning we didn't hike much of it, because I was sore from playing in a tournament) a beautiful hike right on the edge of town. isn't it amazing?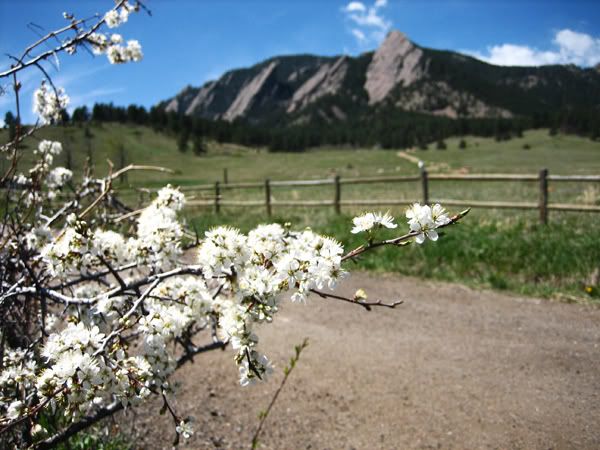 the town plants these amazing tulips- they're huge!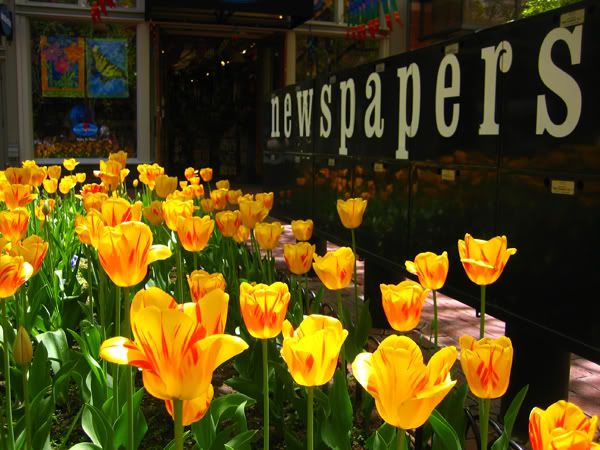 we went for some chai tea (my absolute favorite) at this fantastic tea house. everything
is hand painted or hand carved.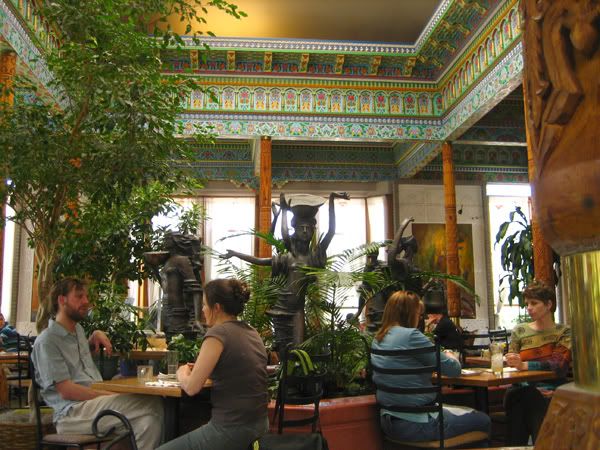 yum!
then teddy dropped me off at the greyhound bus station! which was a
very interesting experience. i'd never ridden on a greyhound & was up
for the 4 hour adventure. everything was going well until it started smelling badly
of burnt rubber. then the guy across from me who was sitting backwards
in his seat talking to the woman behind him saw sparks & flames coming
from the back of the bus. he told the driver who then made a non-
challant paige that our bus may be on fire but to stay calm. he drives about
10 minutes to the next exit & we pull off at a gas station to quickly learn
that our belts had burnt off?????!!! luckily we were only an hour away from our
final destination & my friend ashley & himali came to get me.
so, while i waited for them i sat in the gas station charging my computer.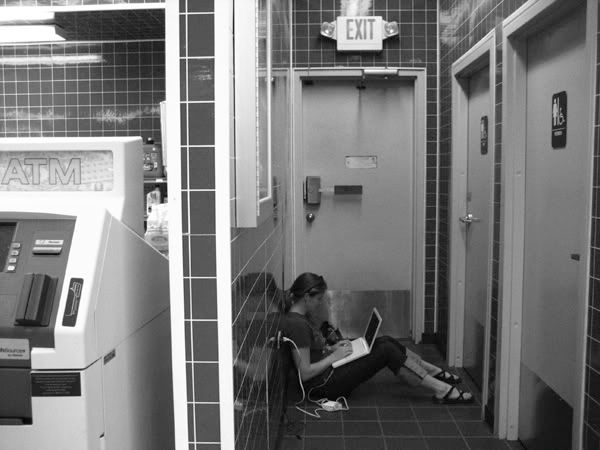 a guy from the bus sits down next to me charging his phone & tells me that there are 3 cop
cars surrounding our bus. they are arresting a guy because he has 3 warrants out for
drugs & weapons. NICE. it turns out the culprit was the guy across from me!
so travelers beware! sheesh.