so my papa officially turned old on april 16th :) so i threw him a surprise
bday party! about 25 of his closest friends gathered at his favorite restaurant,
pat's steakhouse. it was quite a feat, since i didn't have any of my his friend's
numbers so i had to get creative on how to get their info without asking him for
it! i owe a lot of thanks to fages, auntie, margaret & hank for helping me pull
this off!
to add another hitch to the plan -i wasn't able to throw it on his actual birthday
because some of his closest friends bowl & league night fell on the special day, so
we had it the next night. i had to come up with some excuse why i couldn't eat at
pat's with him wed night because he'd know something was fishy if i took him
there twice. so i told him there was a group of photographers that were meeting
that night & i really wanted to go & get to know them since one day we'd be
moving back. (good one, huh?) he handled it well -even though i heard from a couple
friends he made a few grumbles. tehee!
the party was so much fun. everything went off without a hitch & he had no idea!
i didn't take many pictures but here are a few of my papa & his closest friends.
sissy rae wasn't able to make it because of her new job in ny :( but she was there in
spirit!
he's so goofy! don't ya just love him?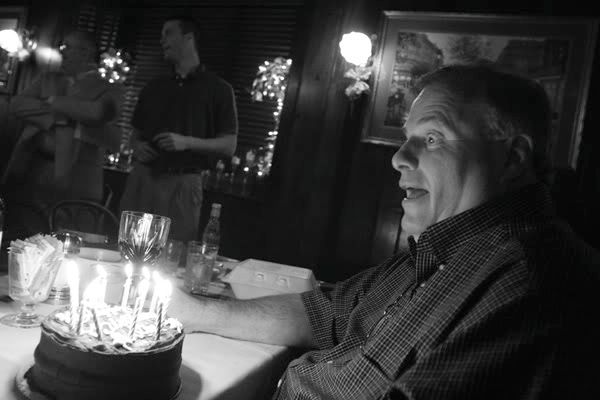 these are a few of his boys. my dad & his boys. they're always smoking cigars in their
sweet gargage set-up with their large flat screen tv & comfy recliner chairs. they bicker
like they've been married for forever but it's kindof endearing :)~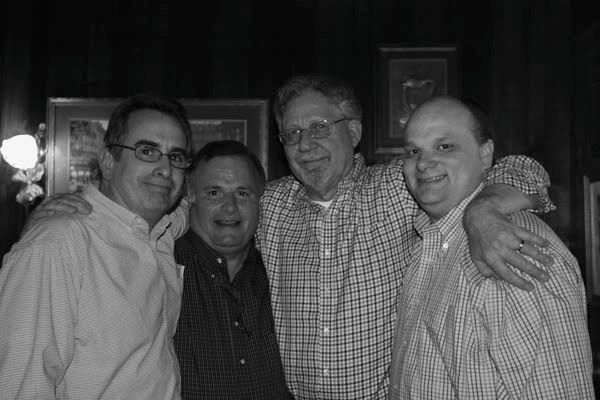 fages & my dad have been best of friends since highschool. i love their stories...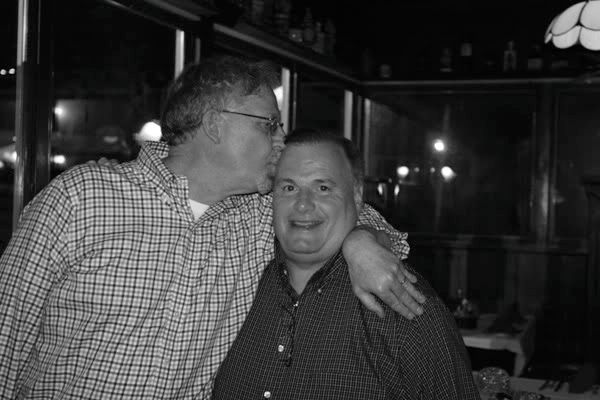 megan & shawn were my 2nd wedding ever back in college! my dad & megan's mom
have always been really close- i spent a lot of my childhood running around with megan!
the resch's: dad, me, auntie, john & paul. those two on the right wussied out & went home
when pat's closed. but my aunt, my dad & i headed over to my dad's favorite watering hole
& closed that bar down too. it was such a fun night.
hope you know how much we all love ya papa! heres to many, many more years.