or shall we say hotlanta. which was pretty accurate. i had a great time non-the-less. my
best friend sarah bought a house. that's a huge stepping stone into this world of being an
adult & i wanted to be there to help.
i only brought my point & shoot & i really didn't take many pictures but here are a few
from my lil vacation. bryan had a great time with his family & said that our sweet lil evelyn
is walking & absolutely obsessed with the swimming pool. if she saw it she had to go in or
a lil tantrum would be thrown. tehee. i wish we could all retain that ability to get what we want!
i stayed with my aunt barb & uncle don, who you met in my new york post, most of the
week. i lived with them one summer, so it's my home away from home.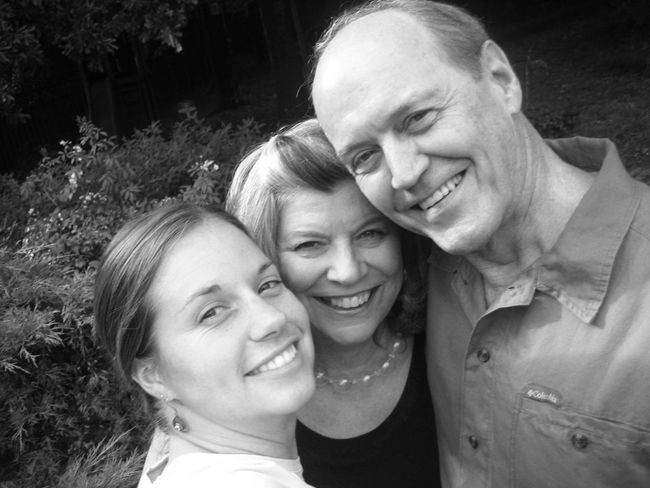 their grandchildren were with them the first few days so we spent lots of time at the park
& the pool.
here's molly & i on the spinny-wanna-make-you-barf-thing.
here's a lil family shot.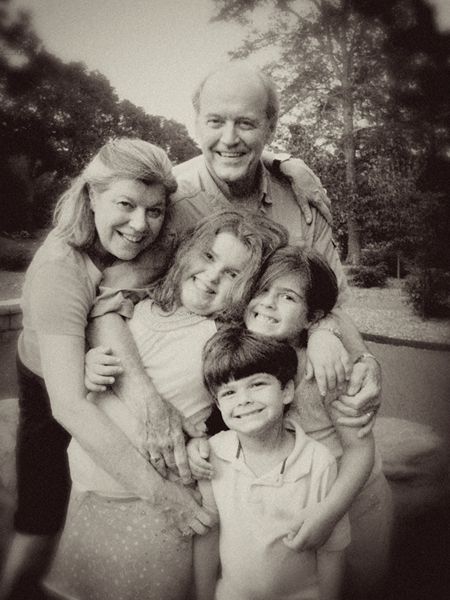 aren't they adorable?
miss sarah & i. our first night in her new house!!!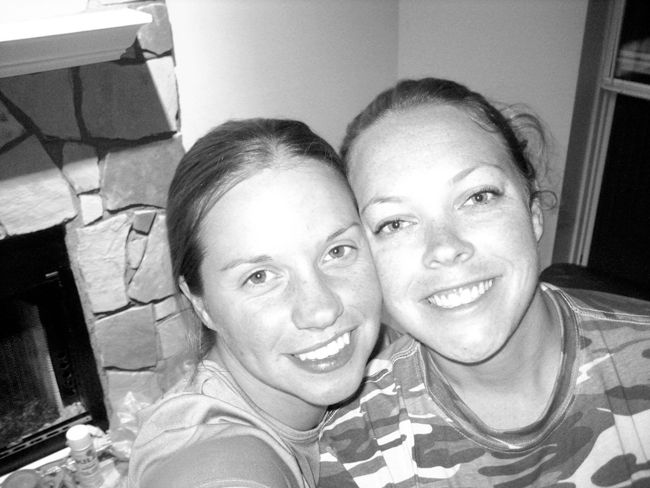 i didn't take any pictures during my birthday dinner unfortunately, much too interested
in my sangria for that but here are a few of the view from the park tavern, one of my
favorite restaurants.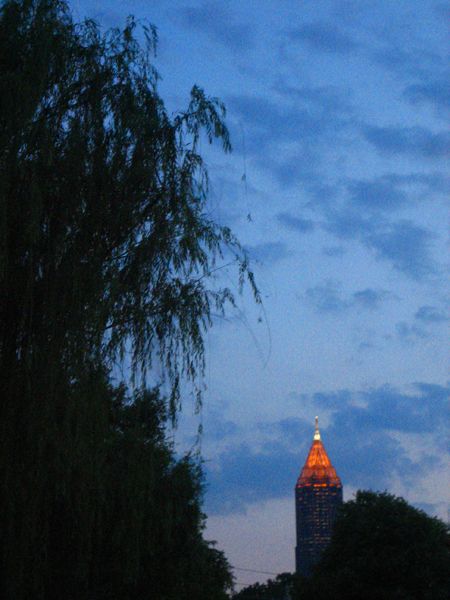 those in attendance: sarah, barb & don, erin & andrew. my sister had erin buy me some
flowers so she was kinda there too!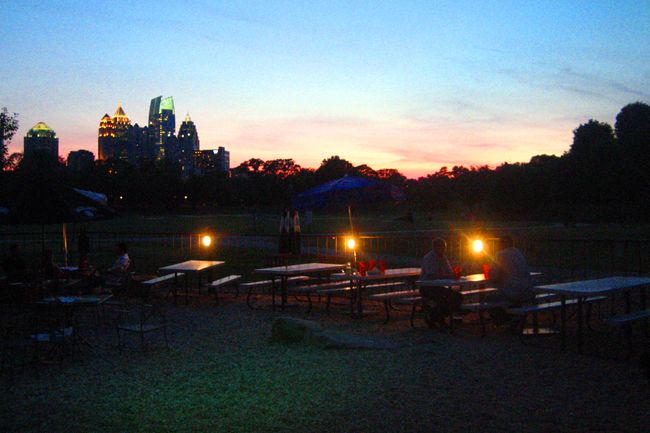 on friday sarah & i, her brother richard & his fiance kristen & some co-workers of theirs
went to six flags & rode all of the roller coasters. i haven't done that in years & my neck is reminding me why! it was pretty hillarious though.
i loooooooooove these swings.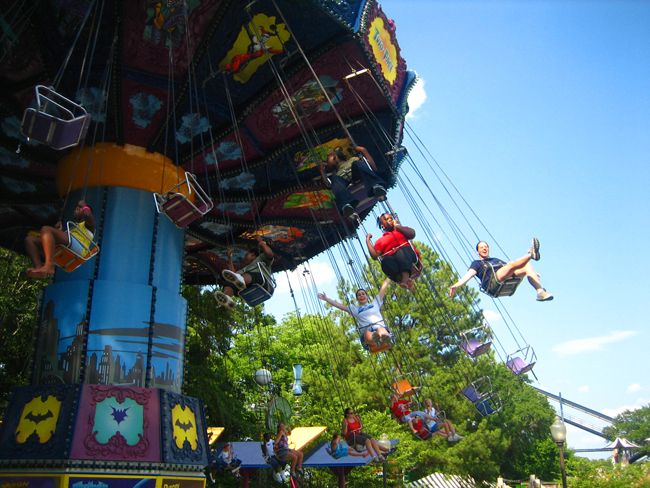 & then sadly i left sunday morning at the butt crack of dawn. i am not a morning person,
at all, so i took this picture of the sunrise from inside the plane because it was special.