is a pretty cool town.
i flew out for allison & paul's wedding a few days early so i could
hang out with friends: my college roomate rose mary, brad who i've been
friends with since grade school, & mr. claybob. we were all art majors
together. i had such a great time seeing them -makes me miss school
all over again.
brad works at hatch- a company thats been around since 1870 something making
music posters. they're pretty famous in nashville & so it was a special
treat that i was able to hangout there for an afternoon & watch the process.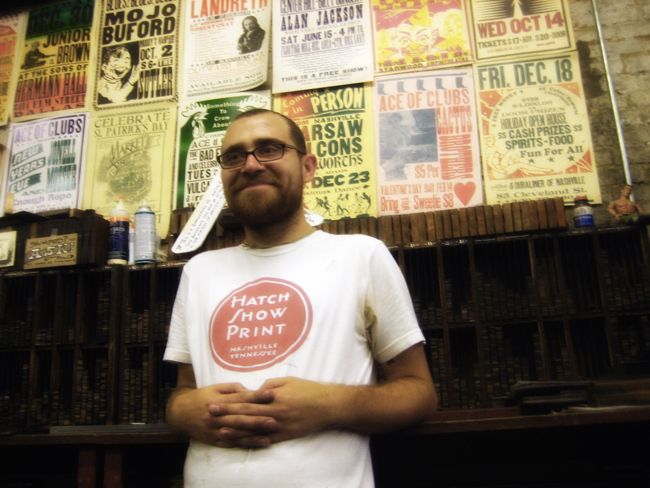 detail.
another friend from college, ms. nieves. rosie, nieves & i were obsessed with outkasts' shakeitikeapolaroidpicture song. i even made us shirts that said so.
rose works at the frist- an amazing art museum. i hung out there all morning, but
no pictures because it's not allowed. which was really unfortunate because i saw a
really cool scene in one of the galleries. it was in the black & white room- all of the
work was in black & white & two nuns with white gowns & black habits were
standing on either side of a beautiful b&w abstract painting with the light shining
down perfectly in between them... it was one of those images that will stay ingrained in
my brain as a shouldawouldacoulda. damn why didn't i?
here's rosie & clay being cute.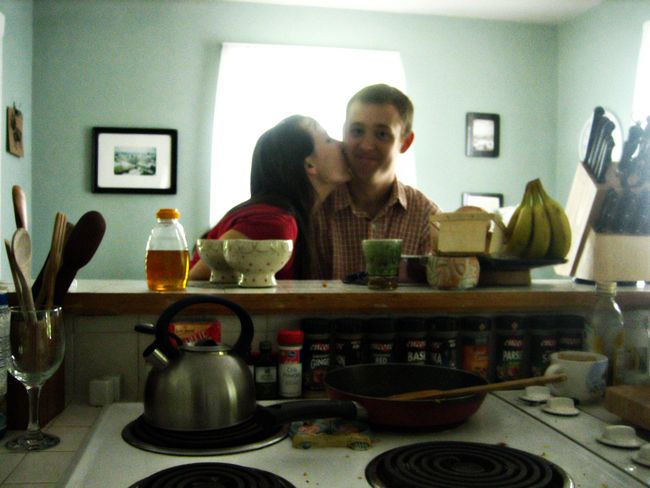 my dear friend deshawn & her daughter qwyn drove down to hang out with us for the
4th of july. here's qwyn's little pup jack.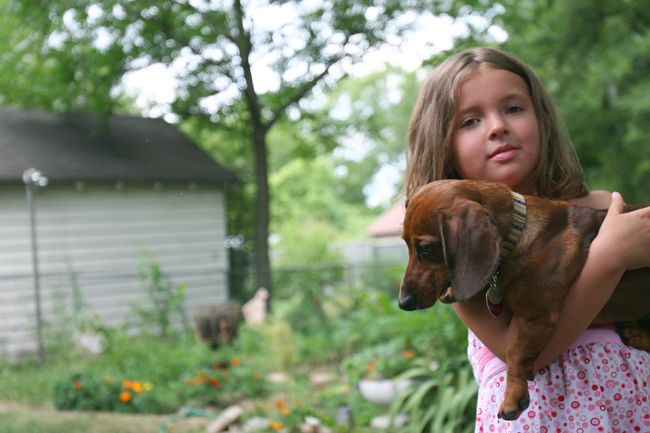 we laid low & celebrated with a camp fire, hot dogs, asparagus, & smores!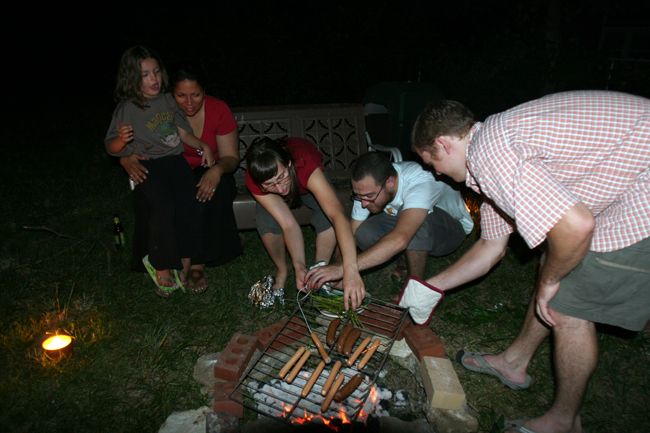 deshawn & i enjoying a beer.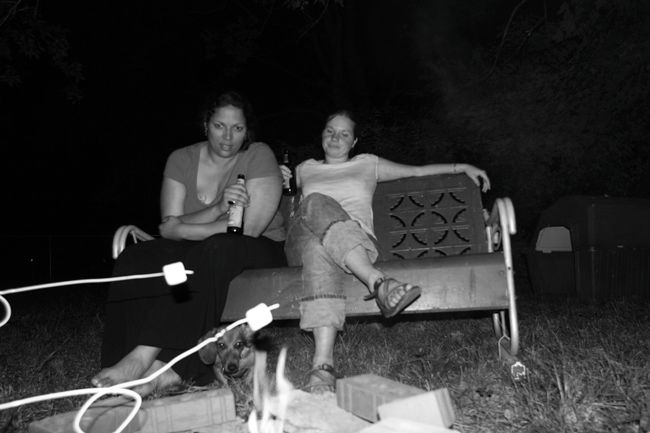 gwyn's first smore!!! she loved it. we experimented with different kinds of chocolate. our
favorite was kit kat & adding strawberries is a nice touch.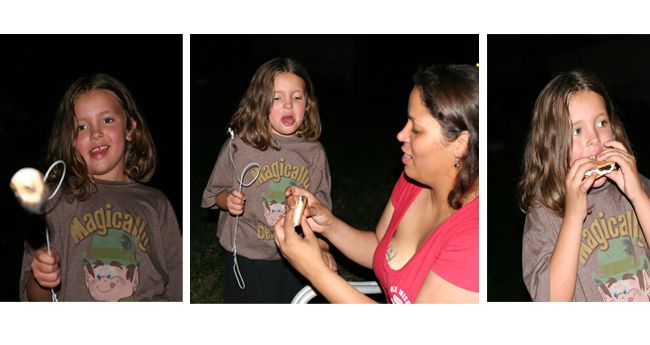 isn't she adorable?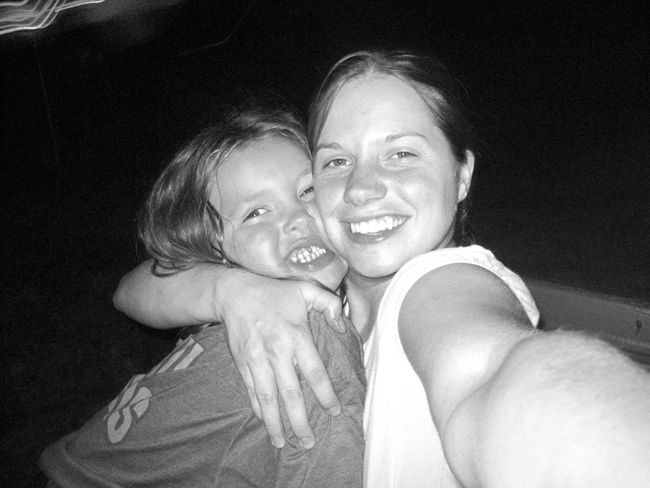 fun lil group shot.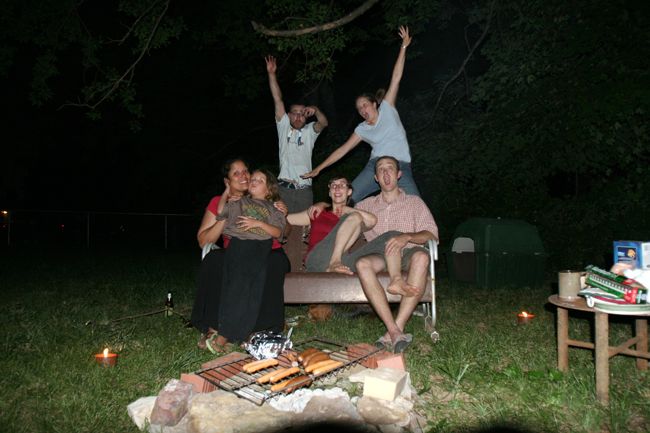 brad & i. we are in the middle of creating a new logo for me! so stay tuned for exciting
new announcements.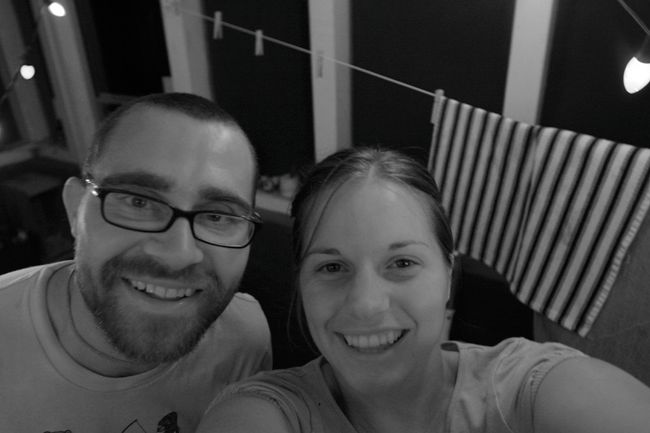 lil self portrait.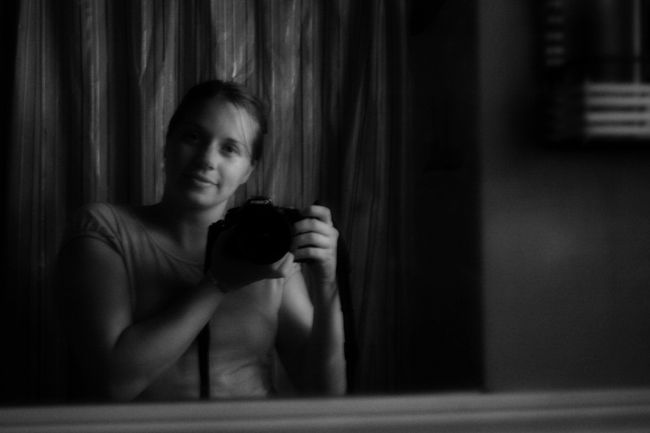 life with your artistic friends is wonderful. i could do this. i could live in nashville &
hang out with these kiddos full-time.